Vincent Gardens Symposiums
Our Speakers' Bios
.
---
Eamonn Leonard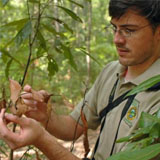 Eamonn is currently a Natural Resource Biologist, Georgia Department of Natural Resources. Eamonn has worked for the J.W. Jones Ecological Research Center at Ichauway and for the USGS in Idaho. Eamonn has received a MS in Plant ecology (2007) from Utah State University. Eamonn completed a three year project mapping the plant communities of coastal Georgia. (with DNR) Eamonn is currently focused on the management of invasive species on state lands in coastal Georgia and promoting the use of native species. Eamonn sits on the Conservation Task force for Cannons Point on Saint Simon's Island aiding in the invasive species management plan, is treasurer for the Georgia Exotic Pest Plant Council, and is the vice-chairman for Coastal WildScapes. Eamonn has also helped facilitate the creation of the Coastal Georgia Cooperative Invasive Species Management Area and acts as the lead coordinator for this group.
Eamonn Leonard
Natural Resources Biologist, Nongame Conservation
Wildlife Resources Division
o: 912.262.3150 | c: 912.223.9852
Facebook • Twitter • Instagram
Buy a hunting or fishing license today!
A division of the GEORGIA DEPARTMENT OF NATURAL RESOURCES
.
---
Beth Grant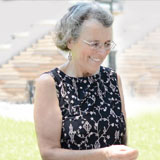 Beth is a student naturalist in Thomasville, GA who has been granted permission from Dr. Doug Tallamy to present his slide show on Bringing Nature Home: How Native Plants Sustain Wildlife in Our Gardens. Beth, a retired mental health counselor and educator, led the movement that saved the old growth Lost Creek Forest at the Thomasville airport and is Founder and President of Friends of Lost Creek Forest. She is the lead volunteer at Cherokee Pollinator Garden in Thomasville and Wolf Creek Trout Lily Preserve in Grady Co., and she is an enthusiastic and active member/volunteer with Birdsong Nature Center, Florida Native Plant Society (Magnolia Chapter board member), GNPS, GA Botanical Society, Ochlockonee River Water Trails, Audubon Society, Sierra Club, and SWGA Conservancy. You can contact her at: bethgrant@bellsouth.net and be sure to check out her website at: wolfcreektroutlilypreserve.com
.
---
Martha Joiner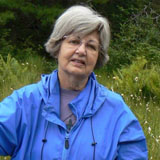 Martha grew up and attended high school in Albany, GA and then graduated from Emory University with a B.A. in Biology in 1964. She graduated from GSU with an M.S. in Biology with emphasis in Botany/Horticulture in 1997. Martha is Georgia certified as MT(ASCP) Clinical Laboratory Supervisor. She has worked for many years as Med. Tech. in various hospitals and is currently at GSU Health Center. Before marriage to Hew in 1973, Martha was in Plant Technical Services and was the Quality Control Director for M&M/Mars Div. of Mars, Inc. in Albany GA. Martha worked for 8 years at GSU in Inst. for Acarology and Parasitology (IAP) i. e. the tick lab, then for Biology Dept. on a grant that involved field work at Ft. Stewart and Sapelo Is.
.
---
Heather Brasell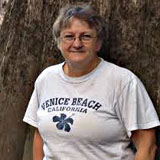 Heather is an Environmental Educator. She is developing part of her tree farm as Gaskins Forest Education Center for use as outdoor classroom, field trips, workshops, and community events related to forest education. She works with Advanced Training in Environmental Education certification program and Project Learning Tree. She participates actively with Georgia Botanical Society and Coastal Plains chapter of Georgia Native Plant Society. Heather will share her experiences in developing a pollinator garden and working with restoration of forest under story using native plants.
.
---
Keren Giovengo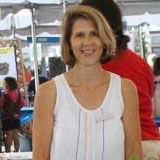 Keren is currently the Program Manager at the UGA Public Service Representative EcoScapes Program in Brunswick, Georgia.
You can find out more about the program and what she is involved with on their website:
marex.uga.edu/ecoscapes
Coastal Sustainable Communities Program
Marine Extension Service
University of Georgia
715 Bay Street, Brunswick, GA 31520
.
---
Lisa M. Kruse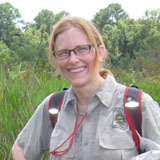 Lisa has worked for the GA DNR since 2006. Her primary focus is monitoring plant community response to habitat restoration. Through this work she assists Georgia's exceptional habitat restoration biologists, and she serves the GA DNR rare species burn team by coordinating prescribed burns for rare plant habitats. Lisa also prioritizes outreach to landowners who have special rare plant habitats. Lisa's M.S. research was a floristic inventory in the Upper Etowah watershed. Her position with GA DNR offers her opportunities to continue learning Georgia's fascinating flora while contributing to its conservation.
Lisa will be talking about the ecology and restoration of pitcher plant bogs in Georgia's coastal plain.
Lisa M. Kruse
Botanist, Georgia Dept. of Natural Resources, Nongame Conservation Section.
M.S. Botany 2003, The University of Georgia.
.
---
Noah McCoard
Noah McCoard is a wildlife Biologist with the Georgia Department of Natural Resources, Private Lands Program. Noah got his bachelor's degree in Biology from Shawnee State University in 2005 and his Master's degree in Wildlife Biology from Marshall University in 2008. Noah has been working with wildlife for over 10 years and has been working with private landowners in Georgia for the past 3 years. Noah provides technical assistance to anyone seeking advice for wildlife habitat management and serves southeastern Georgia.
.
---
Élise Cormier
Élise Cormier is a conservation landscape architect and principal of Smart Landscapes, an Atlanta-based microfirm specializing in connecting people with nature through sustainable design and community engagement. Élise has more than ten years' experience designing parks and playgrounds, trails and streets, homes and gardens, with intent to bring people together and enhance quality of life. Élise holds a B.A. in Geology from Smith College and a masters in Landscape Architecture and Natural Resources from North Carolina State University. She enjoys speaking to community groups, lectures with the National Garden Club, and serves as adjunct faculty at Auburn University's School of Architecture.
.
---
Jason M Schmidt PhD
Jason M Schmidt PhD Assistant Professor, Biocontrol Lab, UGA Entomology Coastal Plain Experimental Station2360 Rainwater Rd, Tifton, GA 31793